EXPERT WEB
PROGRAMMING
Secure, Reliable, Scalable, Web Programming Services in Houston, The Woodlands, Conroe, Kingwood, Dallas, Austin and San Antonio.
Looking for a web programmer? My IT Guy provides expert web programming services for your incredible web application. We are experienced web programmers ready to code your project or special enterprise-level web application. We create web applications for businesses and many startups from scratch. We have successfully implemented projects in many Frameworks such as CodeIgniter, Zend, Larvel, Mean.io, and Django. We are most efficient in coding projects in PHP, MySQL, Python, Node JS, Angular JS and Objective-C .Net and MSSQL. We take no shortcuts in our web programming, every web app maintains MVC structure completely for multilayer application development providing ultimate security. We have a line of Cloud-based ERP Solutions available for Demo.
We provide Web Programming to clients throughout the USA, including, Houston, The Woodlands, Conroe, Dallas, San Antonio, and Austin. We focus on Code Creation that improves Quality of Life, thus effectively implementing web programming into any project.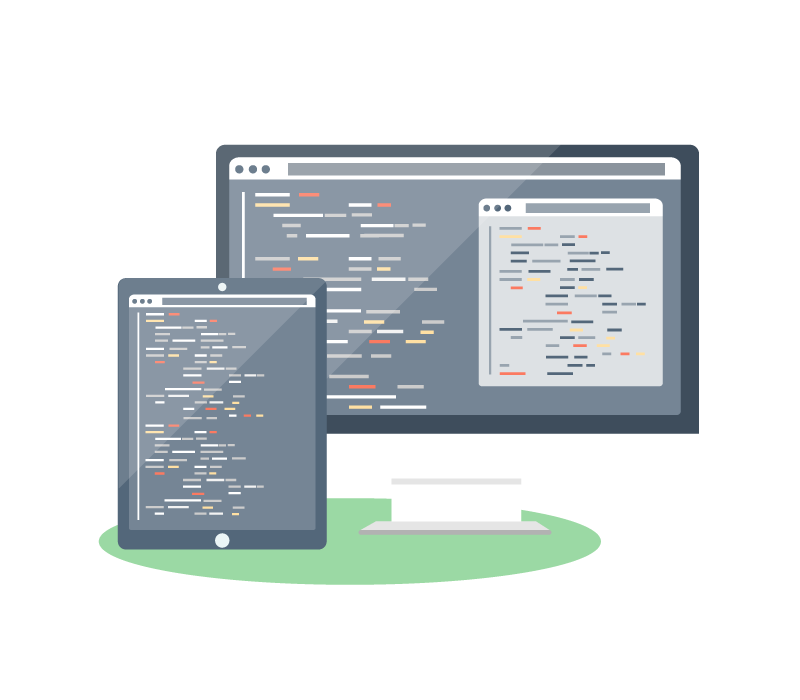 WEB PROGRAMMING
& RESTFUL WEB
API PROGRAMMING
Are you in need of great Restful Web API Programming? We are experienced with Handling data via HTTP, JSON, HTML, and XML format through Restful API's. Restful Web App Programming is a way of providing interoperability between two web applications or servers on the internet. Furthermore, Restful Web App Implementation allows for essential services from one or more resources on the web, to work together. We create our own web API's for Web Applications we develop and have had success implementing many others. We are experienced with All Social Media API's for Facebook, Twitter, Linkedin and Google. We also have experience with web programming using the following API's:
Google API Console (ALL)
PayPal API
QuickBooks API
FirstData / Payezzy API
Stripe API
Edmunds API
Dropbox API
DocuSign API
Many More….
We create powerful integrations that allow you to leverage your web application and data for streamlined workflows. If you have a job and need assistance, please contact us today 1-855-694-8489 or 1-855-MYITGUY.
You landed here for a reason….you have a 

Vision,

 We will help you to turn it into reality. 
Web Programming Experts | 1-855-694-8489 or
1-855-MYITGUY
We Empower Your Web Application
Web Programmers available for all Start-Ups and Businesses. We Simply Live to Code and Creation is the Best Part of Life.