ONLINE ADVERTISING, SEO & WEB DESIGN
LEAGUE CITY TX 
You need Flawless Web Design League City TX. League City Web Design this Flawless does not happen by chance. We design your website for more than just a pretty look, taking into account your business goals, existing marketing strategies, and online marketing strategies of your competition to create a website that has an emotional appeal to your prospective clients. In addition, your website will get results. Websites we design are guaranteed to capture the attention of your prospected leads. Ultimately supporting them in the decision to buy your services and product offerings. Our goal is to help you grow your visual appeal to clients and making your website a mobile friendly, SEO Masterpiece!
SEO & WEB DESIGN

 LEAGUE CITY TX | CLEAR LAKE TX FRIENDSWOOD TX | DICKINSON | BAYTOWN TX
WEB DESIGN | DEVELOPMENT | SEO
Call Us: 713-970-1016
WEB DESIGN

 LEAGUE CITY TX | CLEAR LAKE TX
My IT Guy provides web design and online advertising strategies for your business in League City TX & Clear Lake TX. We provide an online marketing and advertising strategy and branding for a unique emotional appeal to your potential clients. Furthermore, by providing a flawless web design, we focus on all important factors to ensure the success of your website and online advertising strategy against online competition.
Ultimately, we work to create a website that out ranks your competition online for specific keywords. Most importantly, creating a flawless website that will capture the client's attention will increase lead generation for a positive Return on Profit (ROI). Your websites content and business branding must create an emotional appeal to your customers and clients online and locally in League City TX. You must implement a flawless website design your customers will find attractive. By allowing us to fully facilitate your website design, online advertising strategy, and SEO we deliver the tools your business needs to get noticed online with a Beautiful Web Design League City TX.
If you are ready to get started with your website design project, please give us a call or fill out the form below or call 1-855-694-8489 or 832-301-1281. We have a website design questionnaire at the link below that you may find helpful. Feel free fill it out so that we can serve you better. Creative Web Designer League City TX.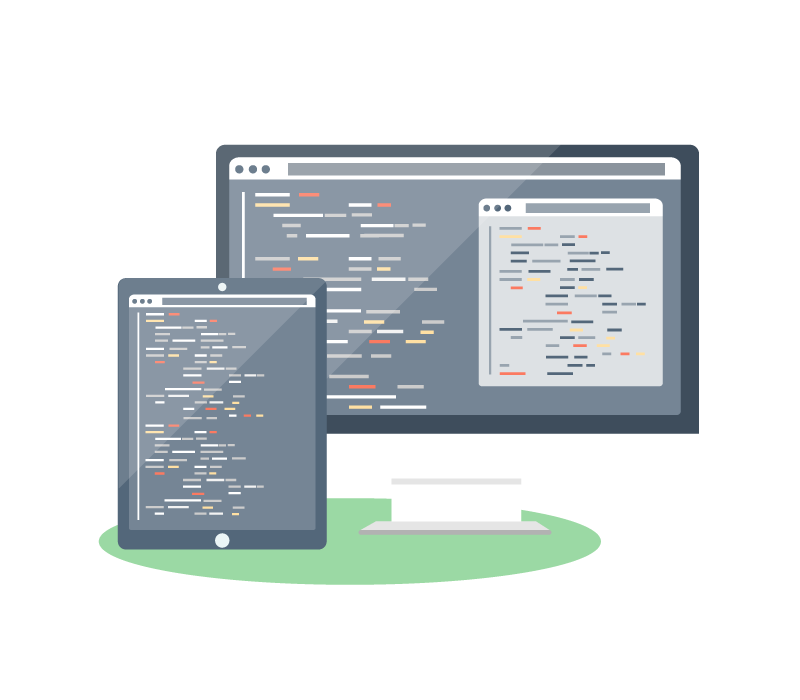 WEB DEVELOPMENT

 LEAGUE CITY TX
Full Stack Web Development services for custom websites built from scratch in League City TX. We provide flawless web development for custom front-end and back-end web development work. MY IT Guy Expert Web Developers that enjoy coding and creating dynamic websites for innovative ideas. As a full-stack development company, we provide custom projects in PHP, Python, Node JS and .NET. By using a multi-layered MVC structure to handle classes and arrays secretly and securely, this keeps your custom web development project free from hackers. Worried about security? Database storage is completed securely with 256-bit encryption for sensitive data such as DL and SS#. Allow us to get started with your website or website development project today in League City TX. Beautiful Website's. Web Development, Web programming, & Web Design League City TX.
You landed here for a reason….you have a 

Unique Idea.

 Our Creative Team of Web Designers will help you get started, making your idea a bountiful reality. We are your League City TX | Clear Lake TX Web Design and Web Development Company. Providing SEO, Web Design, and Online Marketing in League City TX & Clear Lake TX.
FLAWLESS!!!! 
Web Design Company in League City TX, Clear Lake TX, Friendswood TX and Baytown TX.
Creative Web Designers League City TX providing a complete solution for your wonderful web design and development projects. We love designing and developing websites for our customers. Allow us to assist with your needs.

Web Design Company League City TX
Custom Web Design League City TX
E-Commerce Development League City TX
Mobile Friendly Web Design League City TX
Custom Web Development League City TX
(SEO) Search Engine Optimization League City TX