WEB DESIGN THE WOODLANDS TX
(713) 970-1016
Innovative Web Design The Woodlands TX. We create functional websites and creative branding solutions for our clients. We Design for the emotional appeal to your customers. Expert SEO and Web Design in The Woodlands TX.
Getting found online in The Woodlands is important for your business. Your website works around the clock, advertising your products and services for local clients and potential customers in The Woodlands to see. When designing a functional website, the ideas is to get noticed. We monitor your competition and provide expert SEO Analysis and Services for your website in the woodlands. Furthermore, we provide Innovative Online Marketing, Advertising, Branding, and Web Design The Woodlands TX. Allow us to Re-Design your website and create the website of your dreams.
Learn More | Get Started
Web Design The Woodlands TX
Your business website is the only chance where you can make the first as well as last impression on your customers. Even if your ideal customers aren't on your website, you can still impress them. You need to captivate visitors within seconds when they visit your website.
An effective web design:
Help visitor perform intended job without getting confused
Looks great on different devices, from widescreens to small cell phones.
Has crystal-clear call to action prioritizing visitor's requirement
Beautifully blends with the content without obfuscating the core message.
Looks uniform across multiple touch points.
Images speak louder than words, so having a good web design is important as online visitors make a snap decision based on what they see. We design your website that clearly defines your business in the best possible way.
We breathe life into your business by crafting unique designs and developing branding.
Web Design Company in The Woodlands helps you with the initial step and conquer every hurdle. We make your brand exciting by continuously infusing directions. The design interfaces created by us aesthetically pleases the digital world and helps enhance your brand performance.  Web Design The Woodlands TX is attuned to the latest trends and our responsive designs engage potential customers. In our company, responsive web designs are implemented that anticipates technology innovations. Today, we strive hard to leverage our specialization by consolidating the whole content in one website while delivering flawless user experience across multiple devices. Every device dictates a different display behavior so a responsive web designs are necessary to make sure that the touching area is sufficient for users to click, swipe and hover.
Website Project Planner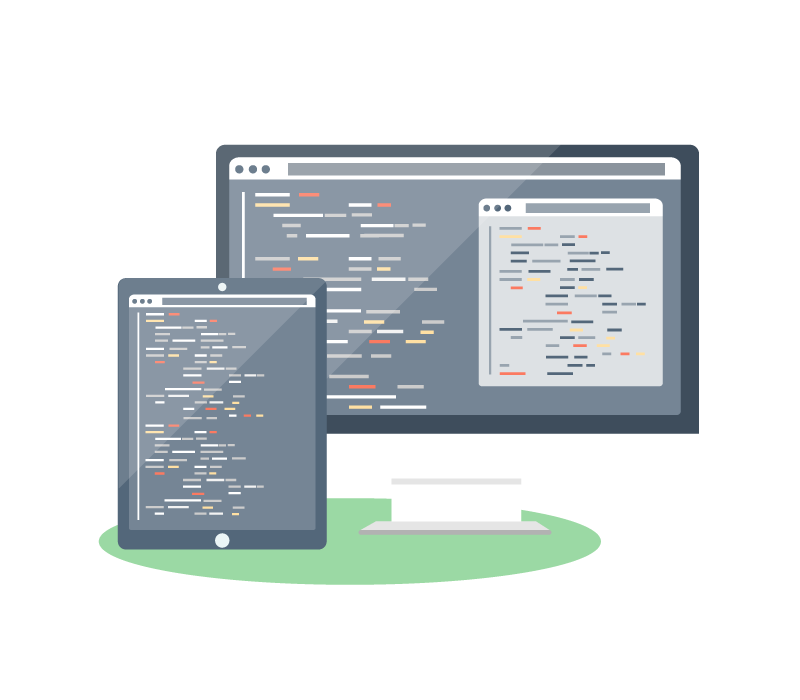 WEB DESIGN

 COMPANY IN THE WOODLANDS
Blending innovation is the key to defining incredible web design services.
At My IT Guy, we aren't restricted to creating and plumbing your website, product or services. Rather believe in designing the façade that your customers will interact with. The Woodlands TX web design service includes graphic designs, banner design or landing page design but our work also encompasses and help build inimitable visual aspects of your business brand identity. We deliver innovative strategies that help our client grow their business.  Simplified yet aesthetic layout offers your customers with a seamless navigation experience while perfectly interacting across multiple devices that result in more conversions for you.
We closely communicate with our clients and understand their requirements and target market while combining insight-driven techniques with the highest levels of implementation. Web Design The Woodlands TX has a track record in developing contemporary services. We primarily focus on delivering high-quality and performance as we are committed to empowering our customers ensuring that they become even more successful.
At My IT Guy, we thoroughly understand your products as well as services and draft a web design that lets you stand out of the crowd.
Our dedicated designing team creates awe-inspiring designs while fulfilling your dream of having inimitable brand recognition.
Website design encompasses a diverse range of services and therefore we accomplish miscellaneous requirements.
In the cut-throat scenario, we aim to work on the overall personality of your business website that includes the appropriate selection of fonts, colors and amazing designs while enhancing the functionality.
Our designs empower brands, engage users while pushing boundaries
The Woodlands TX Web Design doesn't believe in stuffing the website with a single eye-catching design but provides compelling designs that captivate the visitors to stay on the website. Undoubtedly, there are millions of websites on the World Wide Web but our goal is to make you an emerging winner by adding unique selling points. The amalgamation of excellent graphics is sure to deliver a coherent visual message. Every 'wow' design always comes up with a scope of further enhancement. So, we bestow you a website having powerful aesthetics that magnetizes the visitors.
Our team is our strength
We deliver superlative designs to our customers while targeting demographic requirement for a responsive design solution or for a hybrid approach. Making the life of our clients easier is our sole task. Nothing comes out of a vending machine. They need constant efforts, sheer dedication, perseverance, patience and a highly-skilled team having great coordination.  Our passionate professionals offer superlative user experience turning your dreams and aspirations into reality. The skilled team put themselves in the shoes of their customers and offers the simplest possible solutions for complex problems. Smart work from technical experts help execute the task successfully.
The Woodlands TX Web Design believes that an effective design isn't just about the website. Simply looking at it should bring the best in your brand and hypnotize potential customers. There is a lot more behind the design than its colors or visual elements. Our designers feel that design is not just a representation of your business and its products or services but also a perfect marketing tool. We create effective and award winning designs thereby gratifying our clients. The Woodlands TX Web Design focuses on amplifying the usability and overall experience of the website. Although it is quite tempting to get caught in the bells and whistles of any design, but you need to prioritize certain aspects that ensures your visitors don't press the back button.
We promise to work judiciously on your website to ensure you attract more potential customers online.
Website Project Planner
You landed here for a reason….you have a 

Vision

 We will help you to turn it into reality. The Woodlands Web Design & Local SEO Optimization Experts.
Start Something Today
Web Design
The Woodlands
Website Design and Web Development Services we offer to our clients in The Woodlands. Searching for a "  Web Designer Near Me" or "Web Design Company Near Me"? Well, you came to the right place. Fill out our Website Project Planner to make the process quick and easy. You are one step away from having a live website for your business or start-up.

Contact Us
Web Design The Woodlands
Bring us your design ideas and we will create the website your business truly needs to rise above your competitors. We provide amazing creative services unique to every client, Web Design The Woodlands.
(SEO) Search Engine Optimization The Woodlands
We help you get found online by your customers. Proper code and keyword optimization is an essential part of ranking factors for SEO. We take pride in the work we do, we research your competition and find out what we need to do in order to rank your website well on google, bing, and yahoo. Allow us to help your business get found online in The Woodlands.
Web Development The Woodlands
Do you have an idea for a custom web app or development project? We provide full-stack development in PHP, Python, JavaScript and .Net, using MVC, a secure multi-layer development process. We encrypt sensitive data in the database and work with all LAMP and LEMP web server variants. Creative ideas meet Web Development The Woodlands.
E-commerce Web Development The Woodlands
We create high volume solutions for e-commerce helping you sell your products and manage them all from one central location. We utilize Magento, Drupal Commerce, WooCommerce, Shopify and custom e-commerce development solutions for your online business. Request assistance today and schedule a consultation with you e-commerce developer today.
Website Design Houston, TX
Website Design The Woodlands, TX
Website Design Conroe, TX
Website Design Magnolia, TX
Web Design Kingwood, TX
Web Design Cypress, TX
Web Design Spring, TX
Web Design Katy, TX
Web Design Sugar Land, TX
Web Design Pearland, TX
Web Design League City, TX
Web Design Galveston TX
Web Design Austin TX
Web Design Portfolio