WEB DESIGN
 MAGNOLIA, TX 
Professional, Elegant, Creative, Edgy, and Reliable Website Design and Web Development Services in Magnolia, TX. Fascinating Web Design Magnolia TX. We are Magnolia, TX Premier Web Design and Creative branding Agency.
Call Us: (713)-970-1016
MAGNOLIA, TX 

WEB DESIGN EXPERTS
My IT Guy provides website design and online marketing solutions for your business or corporation in Magnolia, TX. Our goal is to help you succeed with an online marketing strategy with an emotional appeal to your customers. Furthermore, by providing a fascinating website design we focus on 4 key metrics for your website design.
Creative Aspects for overall Website Design and Branding
Lead generation, Customer Acquisition, and Appeal to determine what parts of your website will receive the most interaction.
Code Optimization and Leveraging the server and browser for Fast Page Speed
On-Page SEO (Search Engine Optimization) for setup with long-term Organic Search Results.
The importance is in knowing where you stand online against your competition. Your website is the most important online gateway for customers for your product or service in Magnolia, TX. We work with you directly to provide a website both you and your customers will love. Our satisfaction is knowing that we are successful with your project. Your website can generate potentially over 70% of your customer base if complete correctly with our recommendations for the correct keywords to target.
MAGNOLIA, TX MARKETING AND ADVERTISING

 EXPERTS
An Advertising agency sells you on what they know, well anyone can read, we lay down the facts and show you what we can do. We are your direct source for advertising your business online, Web Design Magnolia. Do you have ideas for your website design? No Design idea is unreachable and no logical functional component is impossible. Great Web Design and Online Advertising does not have to come from an ad agency, usually ad agencies focus on upsells and have limited technical expertise. We know the internet from LAN to WAN and provide expertise in all areas needed to help your website perform well and obtain leads. We provide the best web design magnolia has to offer and online advertising for your website by making sure your website is optimized properly for SEO, which in turn increases opportunities for being found online locally and abroad. We believe that all web design projects are to be treated with extreme attention to detail. We aim to be flexible, experimental, professional and successful with all of our web design customers in Magnolia, TX.
If you are ready to hire us for your Website Design Project in Magnolia, TX please call  1-855-MYITGUY or 832-301-1281. We have a website design questionnaire at the link below. Please fill it out so that we can serve you better.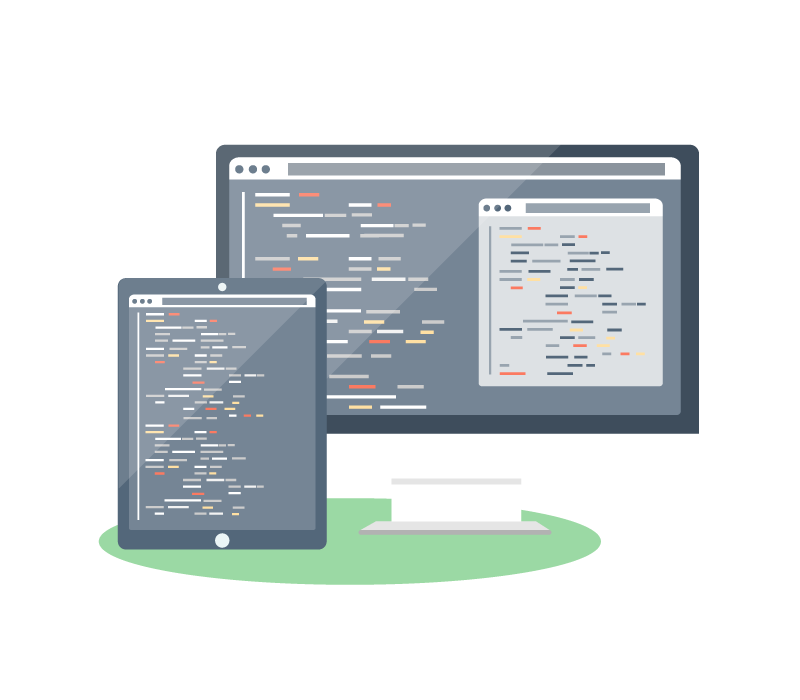 WEBSITE DEVELOPMENT

 MAGNOLIA, TX
Have a need for a custom website developer in Magnolia? We provide superb web development for custom design work and building dynamic web applications for your dream project. We have successfully implemented many custom projects in PHP, Python, Node JS and .NET. We use a multi-layered MVC structure to handle classes and arrays secretly and securely keeping your custom web development free from hackers. Database storage is completed securely with 256-bit encryption for the most sensitive data such as DL and SS#. We develop with the latest technology and stay on top of new releases to web development frameworks. Web Development Magnolia has the best value there is to offer for your custom website development project. We can make your website dream a reality in Magnolia, TX.
You landed here for a reason….you have a 

Vision.

 We will help you to turn it into reality. We are your Magnolia, TX Web Design Experts
Choose us for
Web Design in Magnolia, TX
Here are some additional services we offer to our clients in Magnolia, TX. We love designing websites and helping our customers.

Web Design Magnolia, TX
We offer premium web design services from small business to corporate in the Magnolia, TX area. Our goal is to provide quality, eye-catching designs using the latest web technologies. We integrate creative design trends and web-based marketing elements to give your company a competitive edge on the web.
Custom Web Design Magnolia, TX
With our Custom Magnolia Web Design services we bring your ideas to life. Our Web Designers are ready to meet you in Magnolia to discuss your custom project. Your image on the web is your direct gateway for generating online leads to your business in Magnolia. The design we create is exclusive to you and no one else. Some companies build out the same design, only changing colors and icons. Our Web Design process is simple, a custom PSD, CSS, Jquery and JavaScript to make changes based on our client's requirements. We convert PSD's to HTML and integrate into any custom coded development or CMS for Pixel Perfect Designs.
E-Commerce Development Magnolia, TX
Looking to get up and running with your products with an online store? We create elegant e-commerce websites for your business in Magnolia, TX. We develop e-commerce websites in Magento, Shopify, WooCommerce, PrestaCart, Drupal Commerce and Custom E-commerce Development. We represent your products and brand well and assist with all of your online advertising and branding needs.
Mobile Web Design Magnolia, TX
Mobile Web Design Magnolia, TX makes your website responsive (fit) to all mobile devices. We spruce up the antiquated coding on your existing website to make it work for you so that you never miss out on a potential client or customer because they could not view your website on their device.
Custom Web Development Magnolia
Our Custom Web Development in Magnolia brings all of your innovative ideas to life. Tell us your ideas and how you want your website to function. Once we confirm all features and functionality we create the project scope and provide a wire-frame representing the entire website flow. Once all aspects have been confirmed we will begin your Custom Web Development Project for your business in Magnolia. Object Oriented Programming revolves around our Custom Web Applications in PHP, Angular JS, Node JS, Python, MySQL, MongoDB and much more.
SEO ( Search Engine Optimization ) Magnolia, TX
Not getting found online? We have a proactive solution to get your website in position for customers to see. We fully optimize your website's code and complete keyword research. We gather data on your competition and show areas where we can help you improve your written content. SEO has two very important parts, On Page Optimization and Off Page Optimization (Link Building). We focus on a customized solution for your website and provide you with a report and quote free of charge.